CAIR 20th Anniversary Banquet – Where was Al Sharpton?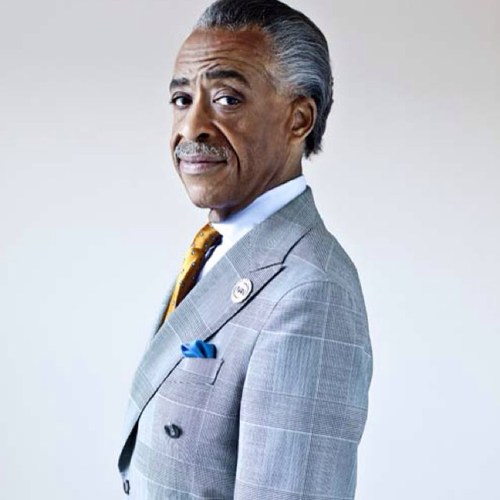 Last night, the Council on American-Islamic Relations (CAIR) held it's 20th Anniversary Banquet.  According to promotional material, the keynote speaker was MSNBC host Al Sharpton.
We're just not sure if he showed up.
The CAIR National twitter feed is showing photos of the other guests, Congressmen  Keith Ellison and Jim Moran.  No mention of Rev. Sharpton.   On the flip side, Rev. Sharpton's twitter feed makes no mention of his attending the CAIR event.
Sharpton had previously spoke at CAIR's 18th annual banquet back in September 2012 . At that event he said he was "honored" to be asked to speak for "one of the most important civil rights organizations in the United States today and that is CAIR."
We're making a guess that this time he stood up CAIR in favor of the Congressional Black Caucus Phoenix Awards Dinner. 
Big news here?  Hardly- we were just wondering what happened the "Rev. Al"
The Global Muslim Brotherhood Daily Watch profile on CAIR:
The Council on American Islamic Relations (CAIR) describes itself as "a grassroots civil rights and advocacy group and as "America's largest Islamic civil liberties group." CAIR was founded in 1994 by three officers of the Islamic Association of Palestine, part of the U.S. Hamas infrastructure at that time.  Documents discovered in the course of the the terrorism trial of the Holy Land Foundation confirmed that the founders and current leaders of CAIR were part of the Palestine Committee of the Muslim Brotherhood and that CAIR itself is part of the US. Muslim Brotherhood. In 2008, the then Deputy leader of the Egyptian Muslim Brotherhood acknowledged a relationship between the Egyptian Brotherhood and CAIR.  In 2009, a US federal judge ruled "The Government has produced ample evidence to establish the associations of CAIR, ISNA and NAIT with HLF, the Islamic Association for Palestine ("IAP"), and with Hamas." CAIR and its leaders have had a long history of defending individuals accused of terrorism by the US. government, often labeling such prosecutions a "war on Islam", and have also been associated with Islamic fundamentalism and antisemitism. The organization is led by Nihad Awad, its longstanding Executive Director and one of the three original founders.